There are no spoiler warnings. I can't even begin to fathom the situation where if you read comic books and are one the Internet and haven't heard the news by now - that DC Comics is bringing back to life the deceased Flash.

A scan from the last page of the just-released DC Universe #0.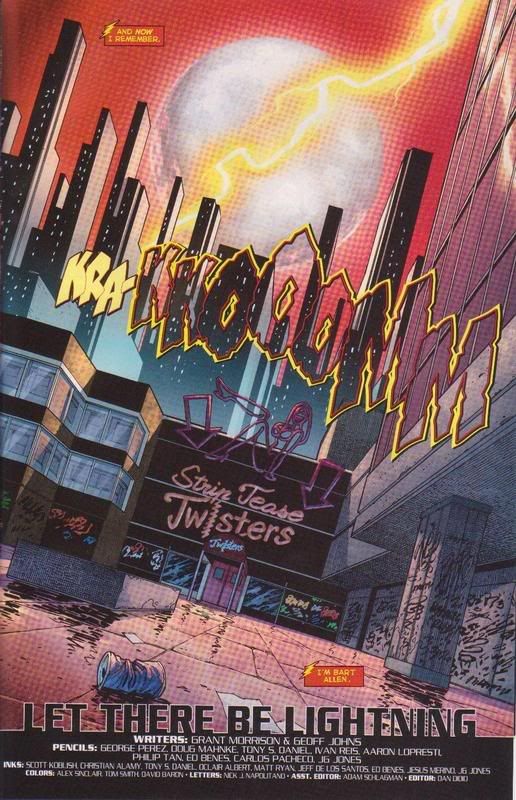 Whoo hoo ---
Impulse/Kid Flash
is back!!! Kudos to DC for the nice bait-and-switch, especially planting those rumors in the mainstream media.

Also, as based upon the below scanned page from the same title -- DC Comics is evidently going to be launching a comic book based on The 300 which I'm sure comes as a surprise to Dark Horse Comics. Or maybe the two companies are going to launch a crossover one-shot Wonder Woman vs. The 300.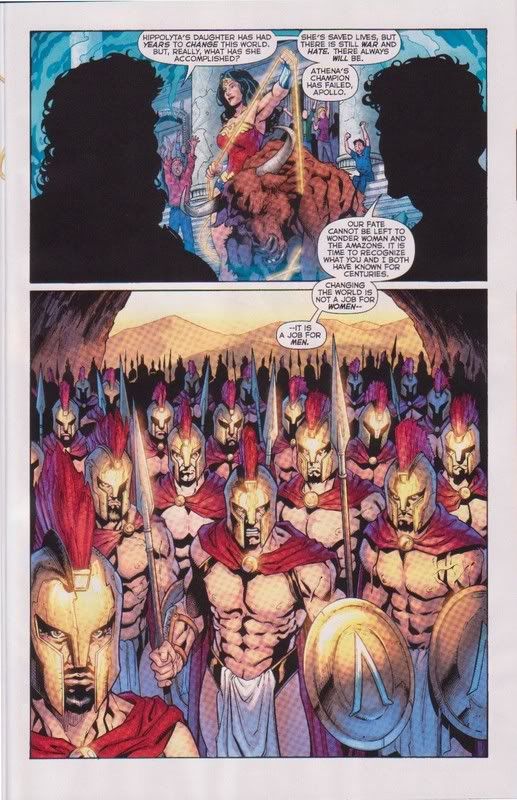 I really hope that people do know that in
The Battle of Thermopylae
, the Spartans did wear armor, moreover their armor was superior to those worn by the Persians, and that Frank Miller took creative license by portraying them as fighting naked -- an interesting but historically inaccurate depiction. But kudos to DC Comics for continuing to foster this falsehood and misconception.
-Chris